Glamour Earring Collection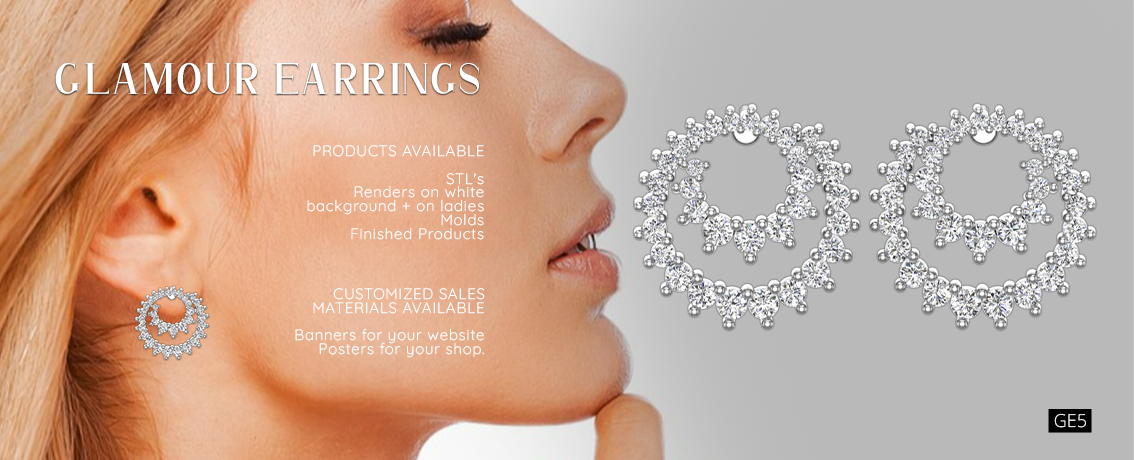 50 Pairs of earrings to choose from. 
If you want to make these yourself, we offer the STL's or molds with renders. Finished products are available, details below. 
The renders include both the images on white background as well on the ladies, as shown on the Bermark website. 
Custom Promotional Aids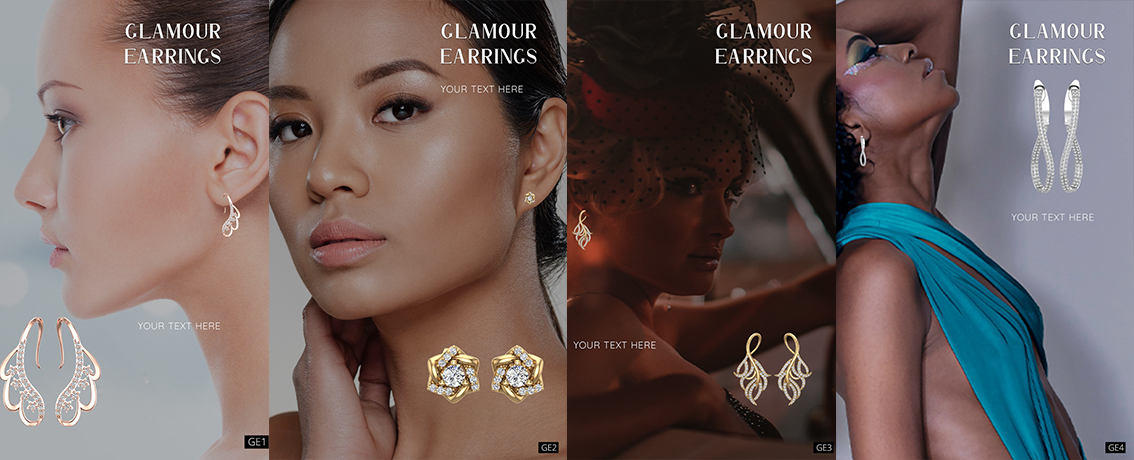 If you purchase 5 pairs of earrings, you can get custom website banners + matching in-store posters to help you promote them.
When ordering, tell us the Banner number (GE1 to 5)  and the gold color (white/yellow/rose)  you want with each of the designs ordered. Also tell us your text wanted on the Banners & Posters such as your selling price, and send your logo if you want it added.
Both the Banners & Posters will be supplied in jpg format. You can upload the banner to your website, & you can print the posters yourself locally. 
The price for this service is $100.
If local printing for posters is not convenient for you, we can do it for you. Contact us to tell us the size you want & we will quote you.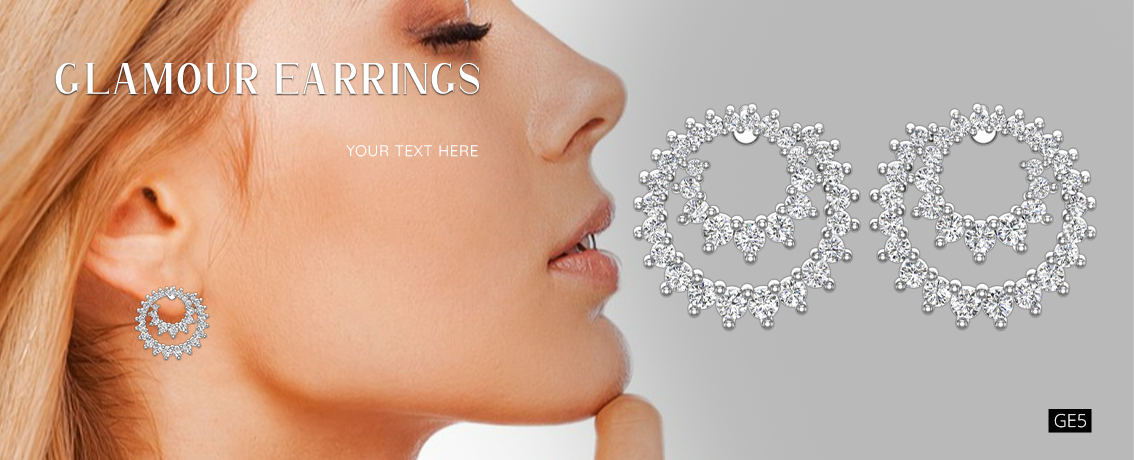 Finished Products
Finished products are displayed on the website  jewelrydesign.shop.
Various Currencies are offered on the top left.
Click on the Menu item Earrings>Earrings. 
Change view 12 per page to 96, so you can see all 50 designs. 
Choose designs you like, Prices are at Retail.
You can toggle for prices in Diamond (I1/H-I) or CVD Diamond (VS/G).
And choose the Karat of gold you prefer. 
Minimum order is 5 pairs, contact us for wholesale pricing,
Ordering is done on Bermark website by choosing Finished & telling us in the text box the product spec's you want, including Gold Karat & Color, and in Diamond or CVD Diamond. 
For purchasers of finished products, the 5 Banners & Posters as jpg's offered in Custom Promotional Aids are free. 
Click here to see Glamour Earring Collection on the Bermark website.
Click here to see Retail Pricing on Finished products.