Jewelry Sets
Over 50 Jewelry Sets to choose from. 
We offer the STL's, molds & renders. Finished products are available by quotation on request. 
If you purchase 5 Jewelry Sets, you can get custom website banners + matching in-store posters to help you promote them.
When ordering, tell us the Banner number (JS1 to 5)  and the gold color (white/yellow/rose)  you want with each of the designs ordered. Also tell us your text wanted on the Banners & Posters such as your selling price, and send your logo if you want it added.
Both the Banners & Posters will be supplied in jpg format. You can upload the banner to your website, & you can print the posters yourself locally. 
The price for this service is $150 (for 5 sets).
If local printing for posters is not convenient for you, we can do it for you. Contact us to tell us the size you want & we will quote you.  
Finished Products
Finished products are available by quotation on request. Minimum order is 5 sets.
Ordering is done on Bermark website by choosing Finished & telling us in the text box the product spec's you want, including Color stone if applicable, Gold Karat & Color, and in Diamond or CVD Diamond. 
We will respond with a quotation within a few days of your request.
For purchasers of finished products, the 5 Banners & Posters as jpg's offered in Custom Promotional Aids are free.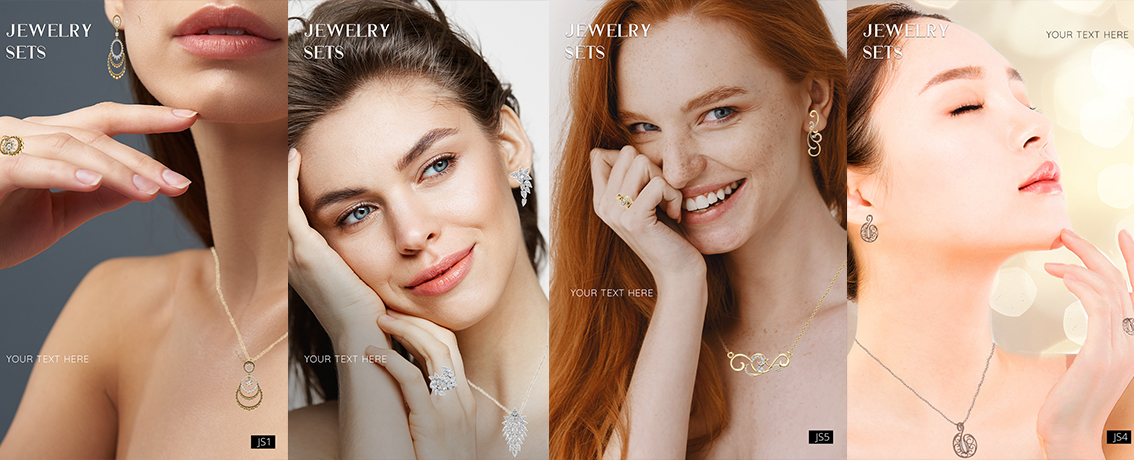 Click here to see Jewelry Sets on the Bermark website.